Welcome
Our pure essential oils are revolutionizing the way families manage their health. We harness nature's most powerful elements and share these gifts through our global community of Wellness Advocates.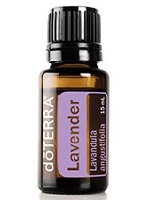 ​
Essential Drops, LLC
Independent Wellness Advocate
Welcome to our site. We are happy you stopped by. As certified Essential Oil coaches, we believe that quality does matter! There are many varieties of oils available and we were concerned about what we were able to purchase being authentic. We spent several months researching oils and reading independent tests to determine what we were buying was real. Our research lead us to doTERRA and we would love to share our knowledge about the oils and how they have benefited our life and health with you.
Contact Us
Video disabled by your privacy settings
What Are Essential Oils?
Video disabled by your privacy settings
Why doTERRA?
Video disabled by your privacy settings
Ready for Anything