dōTERRA Wellness Advocates Use Fundraiser to Purchase Land for Community Center in Madagascar
With the sponsorship of dōTERRA leader Karina Sammons and the dōTERRA Healing Hands Foundation™, Wellness Advocates Jamie and Alissa Shattenberg purchase land for their Sarobidy Center.
---
As the son of long-time missionaries with the nonprofit organization WorldVenture, doTERRA Wellness Advocate Jamie Shattenberg lived in Madagascar as a child and developed a sincere appreciation for service. As a university student in Seattle, Washington, in 1999, Jamie lead a group of twelve students on a similar trip back to his home country. Among those students was Alissa.
"I fell in love with Madagascar on that trip," says doTERRA Wellness Advocate Alissa Shattenberg. "And my husband and I fell in love with each other!"
After a few years of serving together in Madagascar, Jamie and Alissa returned to the United States to get married, have three children, and complete three additional degrees. They then moved their family back to Madagascar and founded the nonprofit organization Red Island Restoration, where they have been serving ever since.
In the summer of 2016, Jamie and Alissa recruited doTERRA leader Karina Sammons and applied for a matching contribution campaign with the doTERRA Healing Hands Foundation. This fundraiser was to purchase the five-acre property on which their Sarobidy Center resides. The Center provides four significant benefits to the Madagascar community.
First is the Sarobidy Maternity Center. As a family nurse practitioner, a registered nurse, and a licensed midwife, Alissa began the maternity center in response to the need for compassionate and safe prenatal, birth, and postpartum care for mothers and babies in Madagascar. The Sarobidy Maternity Center provides these impoverished women with free comprehensive medical care and education during pregnancy, labor and delivery, postpartum, and newborn periods.
Education is provided to expecting and new mothers at the Sarobidy Center as well. Topics include female reproduction, sexually transmitted infections, fetal development, labor and birth, breastfeeding, how to care for a sick baby, nutrition, infant and early toddler milestones, parasites, diarrhea, and dehydration, among others. Graduates of the Sarobidy Maternity Center receive a diploma and a six-month supply of vitamins.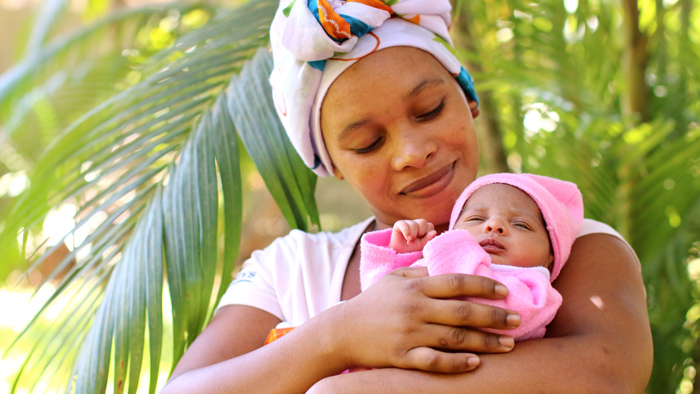 Sarobidy Maternity Center graduates may then participate in the Sarobidy Creations artisan project program, also founded and directed by Alissa. This program trains these women to make handcrafted jewelry that is sold in the United States. Sarobidy Creations empowers women in Madagascar with work experience and employment opportunities, and helps to fund the ongoing operational costs of the Sarobidy Maternity Center.
Additionally, a weekly Kids Club is held at the Sarobidy Center every Saturday morning for children in the surrounding community. This club is run by Malagasy midwife Rota and her husband Andry. The club allows more than 100 children from the community surrounding the Sarobidy Center a safe and creative environment to interact, and provides healthy snacks for them while they're there.
Finally, Jamie is the International Director for the U.S.–based nonprofit organization Eden Reforestation Projects. Red Island Restoration partners with this organization to provide employment opportunities for Malagasy men and women as they combat the nearly 90 percent deforestation on the island. To date, over 120 million endemic trees have been planted in Madagascar because of this partnership. The Sarobidy Center provides an office space where Jamie can further these efforts with Eden Reforestation Projects, and allows for a research nursery and gallery forest on the property.