Chetanalaya Institute
The dōTERRA Healing Hands Foundation™ and Chetanalaya Institute respond to Nepal's earthquake in 2015
---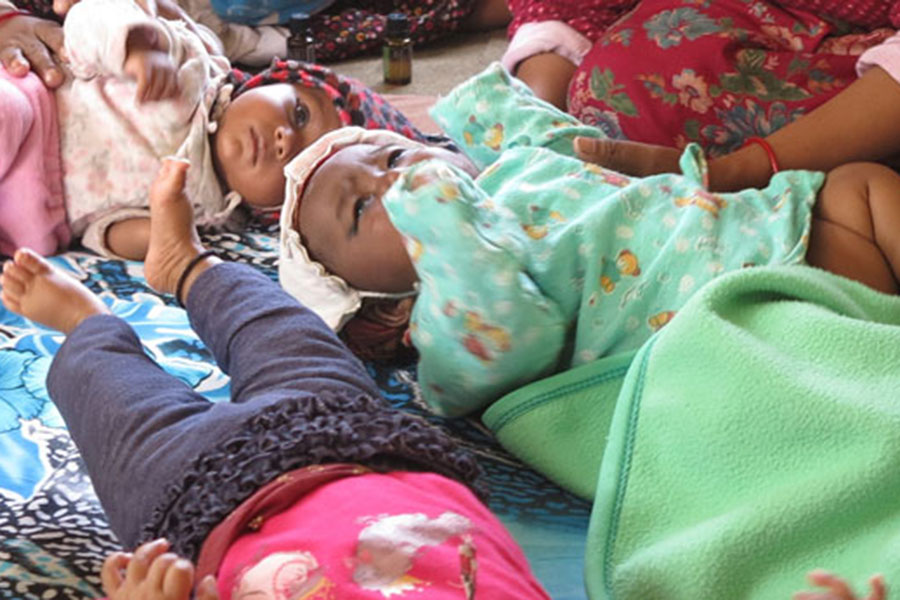 Hours after the 2015 Nepal earthquake struck, Rebecca Goff was contacted by a concerned mother in Nepal. This mother was aware of Rebecca's experience with aquacranial therapy and thought Rebecca's help would be highly influential after the devastating natural disaster. Rebecca knew that she had a work to do in Nepal and immediately planned her trip. Before leaving, she tried to think of something helpful she could take with her and soon realized that bringing essential oils would be truly beneficial to the people there.
At the time of the earthquake, Rebecca was on the board of Reef Kids International, which is an organization in Hawaii dedicated to saving the local reef plants and wildlife. When the president of this organization, Steve Rogers, found out that she was taking oils with her, he reached out to dōTERRA to see if they could provide her with more oils to take to Nepal. The doTERRA Healing Hands Foundation made a product donation to support her efforts. After an initial $2,000 matching contribution for the donations Rebecca was able to raise, the doTERRA Healing Hands Foundation subsequently donated another matching contribution of $2,000 of product for additional relief in Nepal.
Once in Nepal, Rebecca worked with the Chetanalaya Institute. The Chetanalaya Institute played an important role in helping people after the earthquake. When individuals came to the institute, Rebecca additionally shared oils with them and taught them how to use Aromatherapy. Even now, the institute continues to use these oils to help children and adults who come to the Chetanalaya Institute. Rebecca left the institute and the state orphanage with oils which continue to be used to bring calm feelings to those that visit. Through doTERRA's partnership with Rebecca Goff, the people of Nepal are able to enjoy the blessings of the gift of the earth.
For more information about this project, please see this article about the Chetanalaya Institute.