dōTERRA Wellness Advocates in Australia Participate In Education Project in Fiji
During an incentive trip to Fiji, Australian Wellness Advocates prepared school kits and delivered them to local children.
---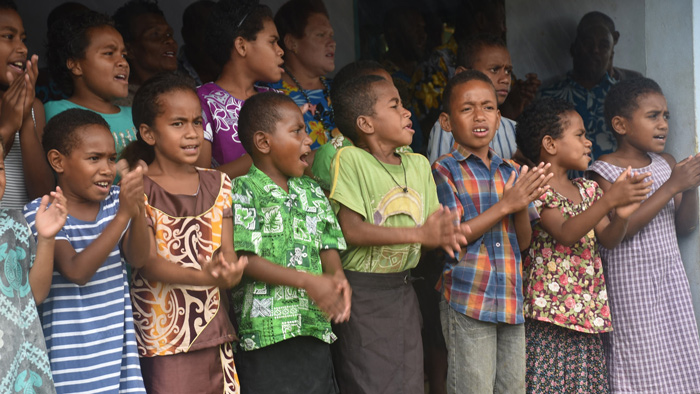 As part of doTERRA Australia's 2017 Fiji Incentive Trip, Wellness Advocates were asked to bring enough school supplies with them to fill 100 school pouches. These supplies were delivered to children alongside handwritten notes and a Polaroid photograph to personalize each kit.
Overall, enough school supplies were donated not only to fill 100 kits, but also to fill an additional large box of supplies for the Vasuma Village School's general use, and four more large boxes to be distributed to other remote villages.
"The generosity was overwhelming," says Teresa Haws, doTERRA Australia General Manager. "The children were so excited to receive the supplies."
Among the most memorable moments of the project was watching the children open their pouches, remove the Polaroid photograph, and then move through the crowd of guests until they found the Wellness Advocate that had filled their pouch. The Wellness Advocates were then able to read the notes that they wrote directly to the child that had received the supplies, often alongside the child's parents and siblings.
The Fiji school system has only been in place since 2014, and village schools are often without basic needs. A remote village located on the outskirts of a small city on Fiji's main island called Nadi, Vasuma village is a perfect example of the poor living conditions in which most Fijians live.
"A Vasuma village spokesman said that the village had been praying for a miracle," says Steven Tokita, a partner on this project. "doTERRA was that unexpected miracle."
Getting the school in Vasuma village properly equipped with school supplies for the local children has been a slow process. The community was so grateful for the donation of these school kits and supplies that they held an impromptu dance celebration with the Wellness Advocates to celebrate the unexpected miracle. A monetary donation from the doTERRA Healing Hands Foundation™ was also presented to village elders during this project to further support the education endeavors of Vasuma village and surrounding communities.