United Angels Foundation
dōTERRA Donates to the United Angels Foundation to Support Children with Special Needs
---
Research finds that children with autism and Down syndrome are at a higher risk for conditions like depression, anxiety, diabetes, infections, and heart disease.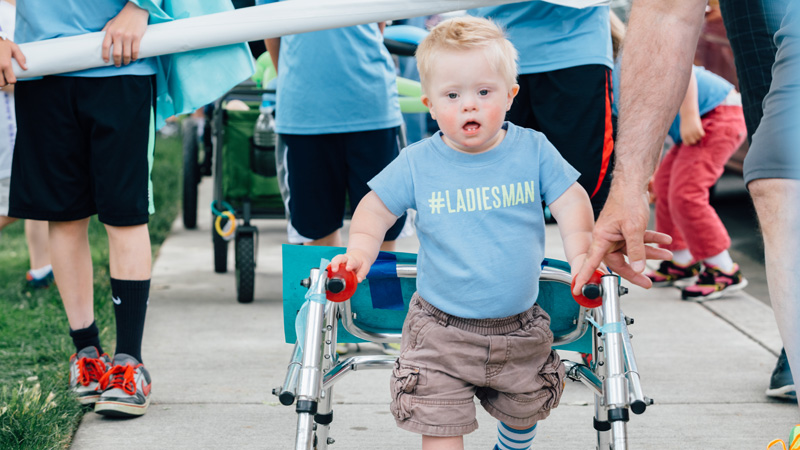 The doTERRA Healing Hands Foundation™ recently donated once again to the annual fundraiser for the United Angels Foundation (UAF)—a nonprofit organization that acts as a support group for parents of children with special needs. In the past, doTERRA has donated Family Physician Kits to support UAF's fundraiser, and continued the tradition this year by providing a gift basket for the event.
As a parent-to-parent support group, the United Angels Foundation focuses on providing parents of special needs children with resources, education, and activities. The UAF wants to help parents adjust to life once their child is diagnosed, and give them information that will help them raise a child with special needs. Autism and Down syndrome represent the largest demographic that UAF serves; however, the organization also works with children suffering from cerebral palsy, Asperger's syndrome, Turner syndrome, and Spina Bifida.
When it comes to raising a child with special needs, there is a lot for a parent to consider. Aside from deciding how to educate their child, give them a social life, and teach them to be independent, many parents must also worry about additional medical conditions that accompany a diagnosis of special needs.
Children with Down syndrome are more prone to infection due to abnormalities in their immune system, and must often deal with heart defects and heart diseases that require surgery during the first few years of life.1 Those diagnosed with autism have shown higher rates of mental health issues like depression and anxiety, along with physical ailments such as high cholesterol, high blood pressure, diabetes, and more.2 While parents worry about giving their special needs child a relatively normal childhood, they often have the burden of dealing with extra health issues like diabetes or anxiety that can carry on into adulthood.
While it isn't easy to raise a child with special needs, the UAF believes that it is easier when parents band together, turn to each other for support, and are equipped with the right information. It is the hope of UAF that no parent has to go through the struggle of raising a special needs child alone, but that they can draw support from other parents like them, and use every resource available to make their family's life the best it can be. To donate to the United Angels Foundation or to learn more about what they do, visit their website.
1. "Down Syndrome Education International: Health and Medical Issues"