Tulum Day of Service 2014
---
During the doTERRA 2014 Incentive Trip to Tulum, Mexico, doTERRA Wellness Advocates participated in a day of service on behalf of the doTERRA Healing Hands Foundation™.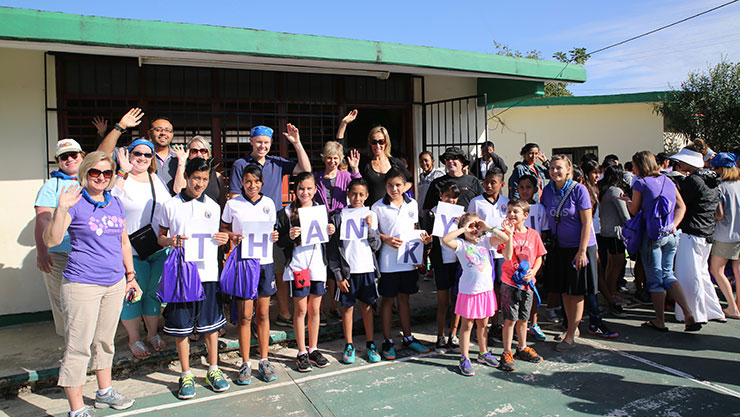 Prior to the trip, doTERRA representatives worked closely with school administrators in the cities of Akumal and Puerto Aventuras, Mexico, to determine what projects our group could assist with while there. In these communications, it also became clear that schools were in much need of supplies and various repairs. Each school submitted proposals outlining the various needs and repairs in their particular school. The Healing Hands Foundation provided a check for $2,500 to each of the schools for further assistance beyond the service provided.
When the groups arrived at the schools, they were welcomed by the teachers and students. They worked together on a service project including planting flowers, cleaning, and maintenance.
In addition, each participant gave a backpack filled with much needed school supplies to each of the children at the four schools.