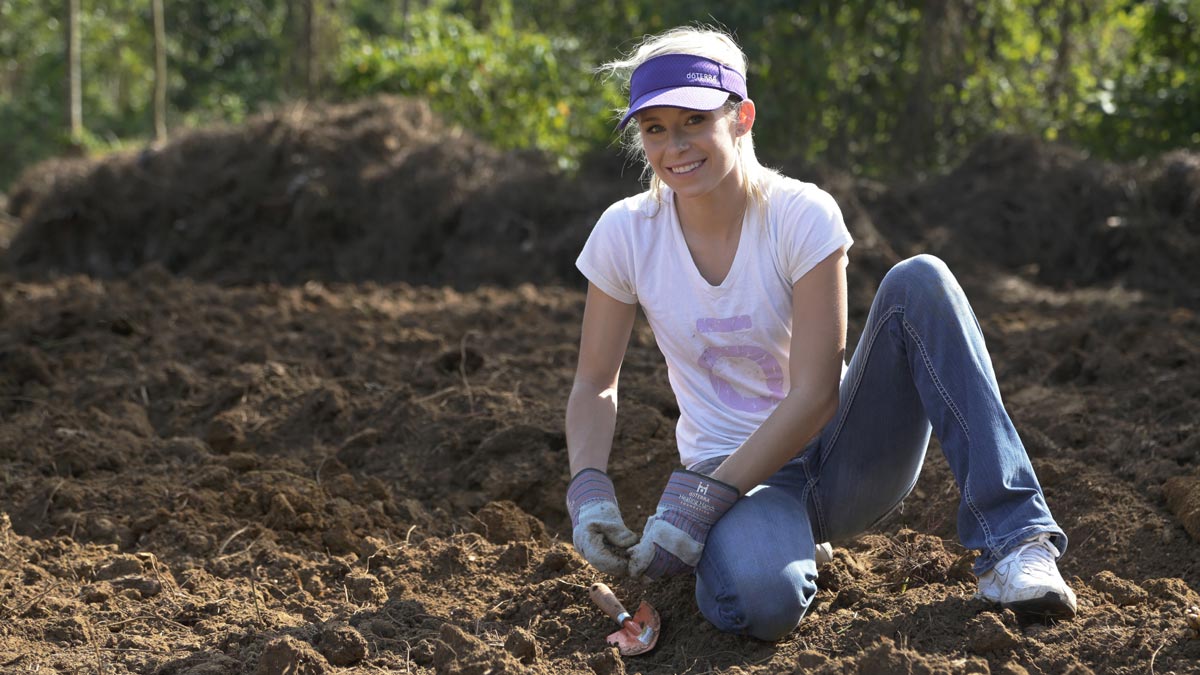 As part of doTERRA International's commitment to Co-impact Sourcing® , the doTERRA Healing Hands Foundation™ has donated funds to Farm Up Jamaica, a non-profit organization committed to assisting farmers cultivate the growth of high quality, organic food within Jamaica. These funds will provide a solar powered drying and processing facility for community use with living quarters for students who are learning how to manage farms.
On January 22, 2015, during an incentive trip to Jamaica, Wellness Advocates, corporate staff, and students from the Knockalva Agriculture School were able to participate in a Healing Hands Foundation Day of Service to plant acres of ginger.
The participating students will be responsible for the on-going cultivation and harvest of the ginger. Wykeham McNeill, Minister of Tourism and Entertainment in Jamaica, said about the partnership, "This initiative is in keeping with our ongoing efforts to strengthen the linkages between the tourism industry and other key sectors of the economy such as agriculture, manufacturing, and entertainment. It will provide several benefits for destination Jamaica, including agricultural productivity, but it will also attract hundreds of visitors to our shores for a worthy cause."