Emma B. Howe Family YMCA
dōTERRA Healing Hands Foundation™ makes a donation to support the Emma B. Howe Family YMCA
---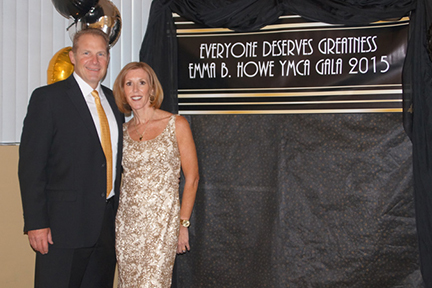 The doTERRA Healing Hands Foundation recently donated to support the Emma B. Howe Family YMCA fundraiser gala, by providing products for the event's silent auction. Using the theme "Everybody Deserves Greatness," the tenth annual gala aimed to raise funds for the YMCA group to help support community members who are unable to pay for YMCA programs.
For children and families who don't get proper exercise, chronic diseases are far more likely to develop. One report finds that lack of exercise causes up to 1 in 10 premature deaths worldwide every year—about as many as smoking. Exercise can lower risk factors like blood pressure and cholesterol that commonly contribute to heart disease and diabetes. Those with sedentary lifestyles are at a much higher risk for heart disease and diabetes—being 20–30% more likely to develop these diseases.1
Because chronic illnesses are a result of lack of exercise, organizations like the YMCA strive to provide families and communities with structured programs and classes that will promote healthy lifestyles. Along with a big focus on wellness, the YMCA also aims to teach wholesome values that will help produce a respectful, caring, and responsible rising generation. These values are always incorporated to the curriculum of the programs at the Coon Rapids YMCA. The center offers programs for kids and teens, including sports, summer programs, and day camps designed to teach values like caring, honesty, respect, and responsibility—among other things.
The funds raised at the Emma B. Howe YMCA gala will help the organization ensure that they don't have to turn anyone away from their programs due to an inability to pay. Thanks to donations from corporations like doTERRA, and gala attendees, the Coon Rapids YMCA can continue to support their community in an effort to live happy, healthy lives.