Charity Anywhere
Charity Anywhere brings relief to Ecuador after 7.8 magnitude earthquake destroys community
---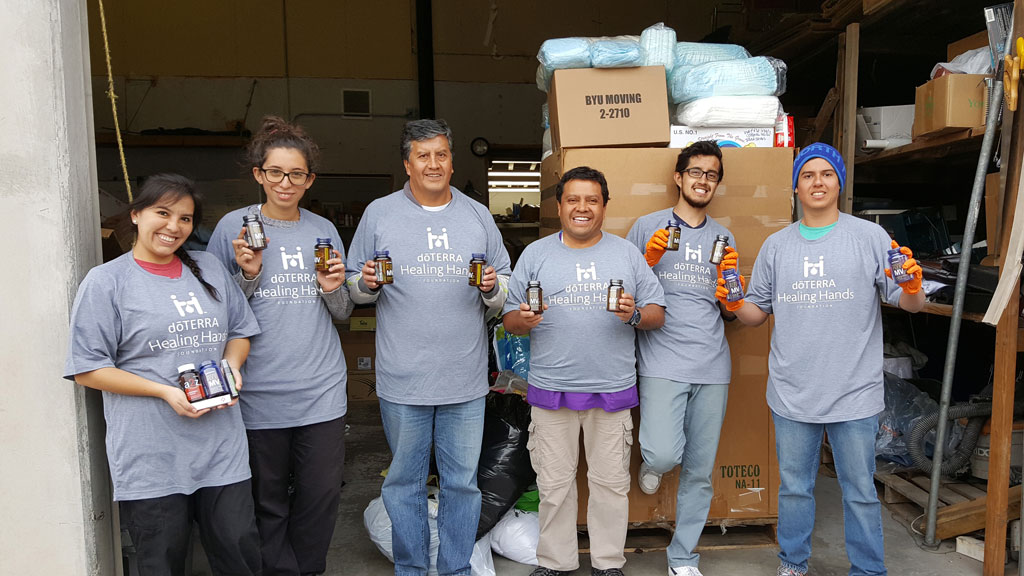 When a 7.8 magnitude earthquake shook Ecuador, Wellness Advocates Molly and Taylor Dayton seized the opportunity to provide relief to the people there. Through their connection with the non-profit Charity Anywhere Foundation, the Daytons were able to help provide shelter, food, water, and medical supplies to the earthquake victims.
Charity Anywhere was a perfect partner for the Daytons on this project because their organization constantly gathers materials and ships them to Ecuador on a monthly basis already. Once clothes, medical supplies and devices, tents, mosquito netting, water filters, and other necessities have been collected in the United States, Charity Anywhere packages them in large containers and ships them to Ecuador.
After the earthquake, the Daytons immediately began fundraising with their team and their community with the intention of participating in a matching contribution with the doTERRA Healing Hands Foundation™. Fundraising efforts quickly took place, and the shipment of relief supplies was coordinated by one of the Daytons' contacts in Ecuador, Dr. Washington Zambrano. Dr. Zambrano is a relatively new Wellness Advocate who has already established an efficient process for organizing these shipments and then distributing them appropriately. He was able to mobilize and help with this process for the earthquake relief efforts as well, effectively distributing the shipped relief items.