doTERRA is calling children scientists to join them at one of three day camps this summer. Kids, aged eight to 12, are invited to the doTERRA campus for a day of fun and science. Participants will get hands-on experience with the help of doTERRA scientists and experts as they learn about the scientific method, essential oil quality testing, ecosystems, and essential oil aromas. In addition to on-site science experiments, each student will also receive experiments they can try at home.
The camp will be hosted by the doTERRA Science for Kids program, which seeks to promote science education for children of various ages worldwide by encouraging curiosity, exploration, and discovery. The program accomplishes this by providing tools and resources that enable parents to help their children learn about science at home, presenting scientific lessons in the community, and donating to schools and scientific programs through the doTERRA Healing Hands Foundation®.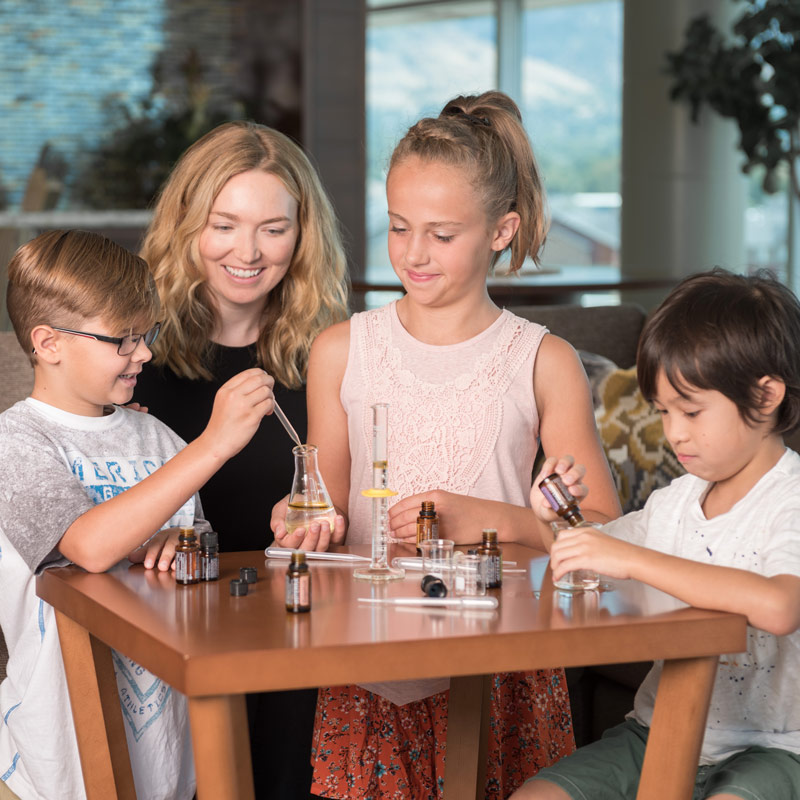 SUMMER DAY CAMP DETAILS
Dates: June 26, July 2, and August 2*
Time: 12:45 pm–4:00 pm MDT
Cost: $25.00
*Please note each camp will cover the same material.

EVENT DETAILS
Introduction to the scientific method—Nicole Stevens, doTERRA Managing Scientist
Tour of manufacturing facility and discussion of quality testing—Cody Beaumont, doTERRA Director of Quality Control and Analytical Services
Ecosystems presentation and tour of doTERRA campus—Rusty Keller, doTERRA Facilities Manager
Snack break
On-site and take-home science experiments