Will Burgess
Vice President, Finance
Will Burgess is Vice President of Finance for doTERRA International. Will joined doTERRA in 2014 bringing with him his decades of experience in corporate finances and accounting. Will has responsibility for overseeing all aspects of doTERRA accounting and finance functions. His strong background in accounting, which includes a Master's degree in accounting from BYU, over 5 years at Price Waterhouse, and over 20 years of experience with several large corporations make Will uniquely prepared to fulfill these responsibilities. Will and his wife Catherine enjoy living in Utah with their four children.
---
Kirk Jowers
Vice President, Corporate Relations and European Markets
Kirk Jowers is the Vice President of Corporate Relations and European Markets for doTERRA International. Kirk currently serves on the Board of Directors of the Council for Responsible Nutrition, Utah Governor Herbert's Advisory Team, Utah Attorney General Reyes' Advisory Committee, and Oversight Chairman Jason Chaffetz's Kitchen Cabinet. Prior to joining doTERRA, Kirk served as the University of Utah's Chief Advisor to the Office of Global Engagement, Director of Federal Relations, and Director of the Hinckley Institute of Politics, where he was described by the Salt Lake Tribune as being the "most quoted man in Utah." He also has served on more than 25 boards and committees, including as a co-founder of Count My Vote, co-founder of Real Women Run, and the Chairman and General Counsel of Mitt Romney's Commonwealth PACs. As a partner in the Washington, DC law firm of Caplin & Drysdale, Kirk provided legal and political advice to political parties, more than 30 congressional and gubernatorial candidates, Fortune 500 corporations, non-profit organizations, and five presidential campaigns. A noted lecturer, commentator, and author, Kirk is a University of Utah and Harvard Law School graduate, the 2007 recipient of the University of Utah's Par Excellence Award and 2016 recipient of the American Diabetes Association's Father of the Year Award. Kirk and his wife Kristen have five children.
---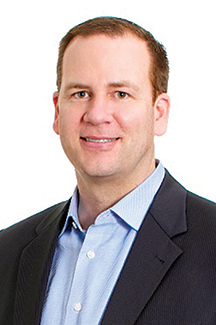 Sean Poynter
Vice President, Operations
Sean Poynter is doTERRA International's vice president of operations. Sean is responsible for supply chain operations including planning, sourcing, and supplier relationships. He also oversees manufacturing, distribution, quality assurance, and product center operations. Sean joined doTERRA in 2010.
Prior to doTERRA, Sean held various executive roles overseeing corporate strategy, finance, product development, supply chain, and international development at a multi-national company. In these roles, Sean spent up to 50 percent of his time in the Asia Pacific region focusing on supply chain and other business infrastructure development. Earlier in his career, Sean worked with leading consulting firms advising companies primarily in the manufacturing and technology industries.
Sean received a Master's degree from the Marriott School of Management at Brigham Young University. While he is originally from the Northern California Bay Area, he and his family have lived in Utah for more than 20 years. They love Utah for the skiing, mountain biking, and hiking as well as the business and family friendly culture.
---
Andrew O'Hare
Chief Commercial Officer
Andrew O'Hare serves as the Chief Commercial Officer for doTERRA seeking to continually improve the customer experience. Andrew holds a BA in International Business from the University of Plymouth Business School. As CCO, Andrew directs doTERRA's web development, mobile device application, and external social media strategies, as well as virtual office and distributor tools.
For the past six years, Andrew served as vice president at a multi-billion-dollar health and beauty products company that does business in over 150 countries with over 10 million independent business owners. Andrew led strategy and digital departments, and most recently was the lead technology executive for the company, responsible for delivering a world-class "distributor-loved" technology platform across the company. Andrew also led the company's non-profit organization and was involved with many charitable initiatives around the world.
Andrew has also held various positions consulting with organizations on their most pressing business issues. This included five years with the Gallup Organization, a brand and human capital consulting firm, where he led a division for Gallup in London and was later part of their worldwide management committee directing a significant part of their business, based in Atlanta, Georgia.
---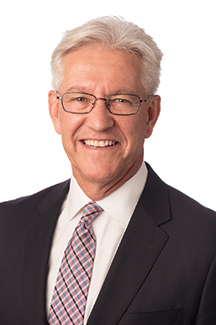 Mark Ringger
Vice President, Human Resources and Administration
Mark Ringger joined doTERRA International in 2011 to help the growing company manage the rapidly expanding human resources needs. Mark's responsibilities have continually increased to where he now oversees all doTERRA campus operations including facilities, security, food services, and general administration. Mark also managed, for the Executive Ownership Team, the construction of the doTERRA campus and continues in the role for possible future construction planning.
Mark grew up in Pleasant Grove, Utah, and graduated from Pleasant Grove High School. Mark has served as an active duty Chaplain in the U. S. Navy and served for 24 years in the military. Mark earned a BA in History, an MA in Educational Psychology, and PhD in Family Studies, all from BYU. Mark and his wife Jill have six children and enjoy living in Utah.
---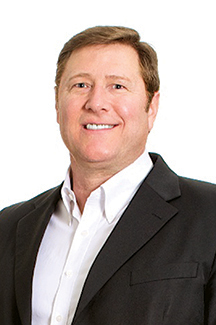 Mike Theurer
Vice President, Member Services
Mike understands the competitive advantage exceptional customer service can create for a company. Customers come to a company because of the product; however, they stay because of the service they receive. Increasing customer loyalty, capturing customer feedback , and developing customer service strategies that make it easier for customers to do business with doTERRA are ways he adds strategic value to our company. Creating a positive culture where employees feel valued, appreciated, and recognized, and demonstrating empathy and effort on every customer interaction is his focus. Mike is recognized as a leader throughout the customer service industry. His emphasis on communicating customer feedback with other departments, continuous improvement, and genuine care for each customer will ensure that doTERRA's customer service will continue to be a strategic differentiator for our company.
---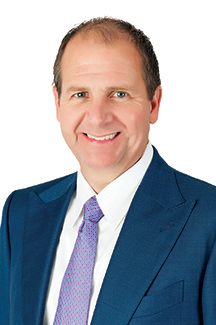 Todd Thompson
Chief Information Officer
Todd is a technology leader with deep experience leading change in successful companies. Todd served as Chief Information Officer at successful companies in transportation, hospitality, and security sectors prior to joining doTERRA. Todd's expertise has allowed him to architect successful projects that have helped companies succeed with enhanced CRM, sales, and revenue management solutions.
Todd has more than 25 years of IT experience with expertise in technology, business processes, and project/program management. Todd has applied this experience to a variety of industries and areas.
Todd serves as the Chairman of the Board of Directors for a charitable foundation supporting individuals with special needs and as a board member as well as on advisory boards using his technology expertise.
Todd received a BS in Computer Science and an MBA from Brigham Young University. He lives in Provo, Utah, with his wife Julie and their six children.
---