Palms Up
Get Inspired—Jessi Boschma
---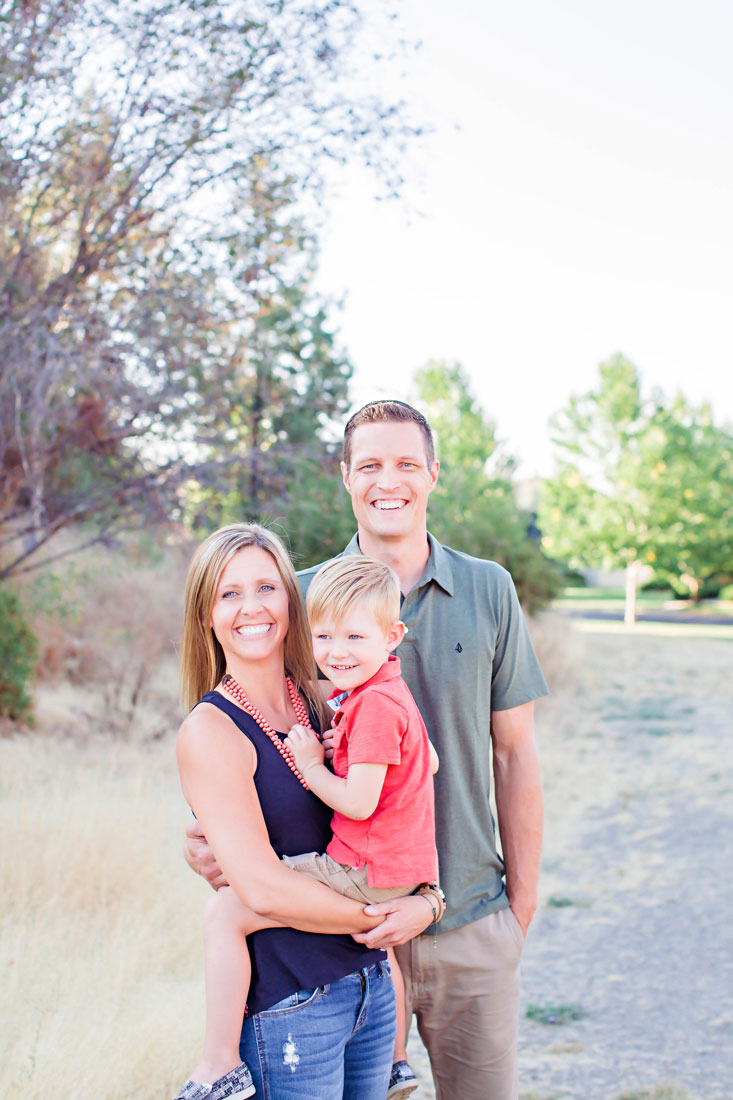 As we look over the almost five years we've been using doTERRA products, so much has changed. We literally cannot fathom our life without these precious oils or company. Three years into our oil journey, when we were about to have our second son, Brody, there was a shift. I was teaching high school math part time and knew I didn't want to go back to work once Brody was born. I wanted to be home with him and our son, Lucas. I quickly filled up my schedule with oil classes and started teaching solo. I was terrified, but my Why was big enough to push forward. Fast-forward two months: our Brody was born, and we had five precious days with him before he passed away. The grief and heartache was and is unimaginable, but through it all, we clung to our faith and our amazing oils. We continued to share. It brought us joy, and our belief in the products only intensified.
After the heartbreaking loss of Brody, we were given time to reevaluate our priorities. We realized life was too short to do something that didn't bring us complete joy. We committed even more to our doTERRA business. We tightened our budget, I took a yearlong leave of absence from teaching, and we figured we could squeak by the next school year on Ryan's ministry salary if I substitute-taught four times a month or made the equivalent in oils. I attended convention last year as an Elite and this year as a Platinum. We are humbled by the growth of our tribe!
People ask what our secret sauce is, and we tell them it's nothing fancy. We consistently show up. Our team shows up for people. We love each other and serve each other. Our team has learned to be patient and faithful in the small things. We understand that we are constantly planting seeds and that we may not see the fruit for a while. We are faithful and continue to use our oils. Our team, Ōhana Tribe, is AMAZING! If I could write everyone's name in this article, I would! If you watch Lilo & Stitch like our son, Luc, you know 'ohana means family, and we are working hard to create a family atmosphere on our team. Plus, it's our family business! doTERRA is a family, whether it's virtual online mentors, our amazing Account Manager, or our crossline buddies (shout out to our Canadian friends, eh!). We keep things simple, focus on loving people where they are, and let the oils do their magic.
"Do all the good you can, by all the means you can, in all the ways you can, in all the places you can, to all the people you can, as long as you ever can." —John Wesley
"Palms up" is a phrase we have clung to. My personality wants to take action and control. Whenever I am stressed, I hear Ryan say, "Palms up, Jessi." We want to give our business to God, in the small things and the big things. "Palms up" allows us to receive and give God's blessings versus hanging on too tightly. (If you struggle with this like I do, try Wintergreen, the oil of surrender.) God has blessed our family and our team in so many ways. Whenever I teach a class, I always share that saying yes to Jesus was the best decision I ever made—then saying yes to Ryan to be his wife, then saying yes to being a mom, and then saying yes to doTERRA. From the beginning of our marriage, we have wanted to work together as a team. doTERRA has given us opportunities to love others, and it is our responsibility to take those opportunities and love the best we know how. doTERRA has helped us love better.
Actionable Steps
Do less better:
This has been a guiding phrase for most of our marriage. Before we commit to something, we ask ourselves if it's allowing us to do less better. When I look back at how thinly stretched I was years ago, it makes me exhausted! It's okay to tell people no; it highlights the times we say yes. There is such freedom in saying no. As a people-pleaser, this was hard for me to learn, but so very critical.
Remove "busy" from your vocabulary:
Try replacing it with the word "full." Busy implies we are not in control of our schedule. Full does just the opposite—it puts us in control of our time. Our words are so powerful, and simple tweaks in our vocabulary can make a world of difference!
Earn the right to be heard:
Our lives have been about serving others, going back to when I was a teacher and Ryan was in ministry. People are more important than "things" (e.g., oils). Continue to focus on the person, listen to the person, and care about the person, and enrollments will naturally transpire.
Be the same rank as your spouse:
At doTERRA Leadership Retreat, we had the opportunity to speak with Matt and Sara Janssen, and Ryan asked Matt how he could best support me in the business. Matt shared that for us to be successful as a team, Ryan needed to be the same rank as I am, especially if we were planning on doing the business as a full-time family.
Results not typical. Average earnings are less. See doTERRA Opportunity and Earnings Disclosure Summary on doterra.com.