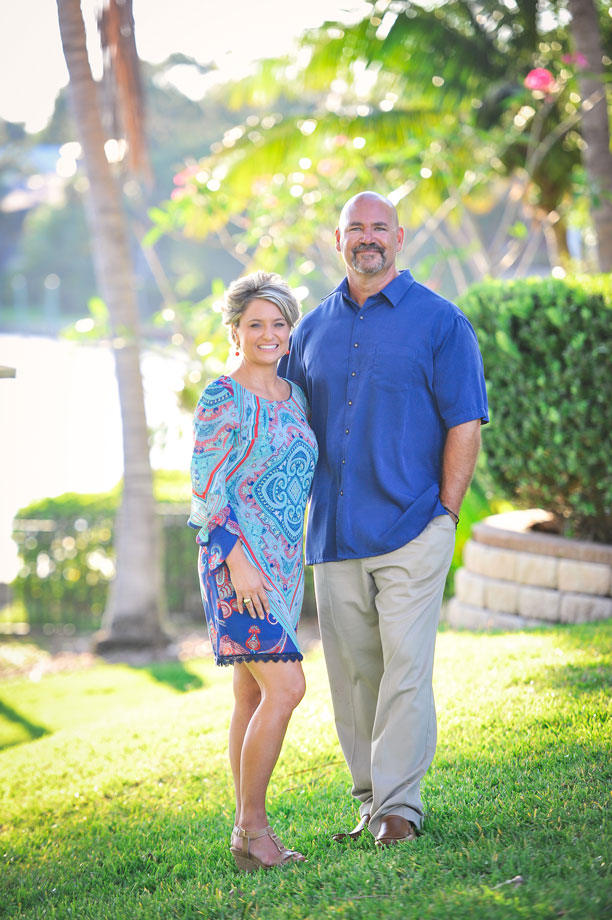 As a garden and herb enthusiast, Christina Jessup was naturally intrigued with the idea of essential oils. She had seen her grandma use herbs for health support before, and after Christina's friend introduced her to doTERRA essential oils, she was excited to see what the oils could offer her. For years, Christina had been lacking in her health and tried many different sources to help her overcome her occasional issues, but when her upline, Wendy Berry, introduced her to doTERRA DigestZen®, she saw amazing results that were more powerful than anything she had tried before.
Being in the film and video production industry for over 15 years, Christina didn't think she would want to do anything else, especially direct sales. However, her positive experiences with the essential oils made it difficult for her to resist sharing their benefits with others, so she decided to look further into the doTERRA business.
The more Christina got into the business, the more she realized the impact she could make. As she focused outward and looked for ways to serve her team and the individuals she met, she helped many experience the same financial and health blessings that she had. Through this experience, Christina has also gained a deeper understanding of the purpose of love in the business field. She says, "Most people struggle with this in our business. When approached with a conflict, what I do is pray, listen, and respond, and then just be honest in love. Anytime there are misunderstandings or worries, don't let it go. Address it. Communication is key." This approach has helped her and her team grow closer and become proactive leaders.
Other important steps that helped Christina find success were Diamond Club and goal setting. After much prayer, Christina left her job, which gave her more energy and strength, as well as the confidence to participate in Diamond Club. During Diamond Club, she was able to advance to Diamond and reach rank right before her goal date.
Alongside Christina, her husband, Lew, has been a constant support. She says, "He always tells me he is proud of me, and that is so important to me." Lew attended events and classes to qualify them while Christina was away building their business through Diamond Club. Their team effort has allowed them to make great strides in their business, and they find joy in working together. Now, because of their success in doTERRA, Christina and Lew have a combined dream of giving back to others in need, specifically by helping inmates get jobs, residency, and Christian counseling/mentoring when they get out of prison, and helping homeless children in Haiti and Peru find safe places to live.
"Be passionate—passion shows. If you aren't passionate, people will know it. If you have confidence and belief, they will believe you and want you to help them."
Since joining doTERRA, Christina says, "I am feeling great! doTERRA has helped me share, make money, and manage my stress levels. It has allowed me to afford a life where I can work my own hours and be off with my husband. I have a blast with my team and my customers, and I love talking with someone who has had their first 'aha' moment with the oils. We are a part of something beautiful, and I truly believe the best is yet to come."
MAKING A CONCENTRATED EFFORT
1- MAKE ACHIEVABLE AND REALISTIC GOALS
"Map out what that looks like. Stick with it no matter what, and try your best to make two contacts and do two follow-ups every day."
2- STAY CONSISTENT
"Consistency is key. When you start, keep the same momentum, and do things every day to grow yourself and your business. Stay consistent with classes each month."
3- STRUCTURE WISELY
"Pray, and then move. Don't do it quickly. Really consider the best possible move, then don't look back or blame others."
4- MAKE EVENTS A PRIORITY
"The people who attend and/ or hold events are very successful. We all need to be motivated and built up."
Results not typical. Average earnings are less. See doTERRA Opportunity and Earnings Disclosure Summary on doterra.com.