Personal Growth Comes before Business Growth
---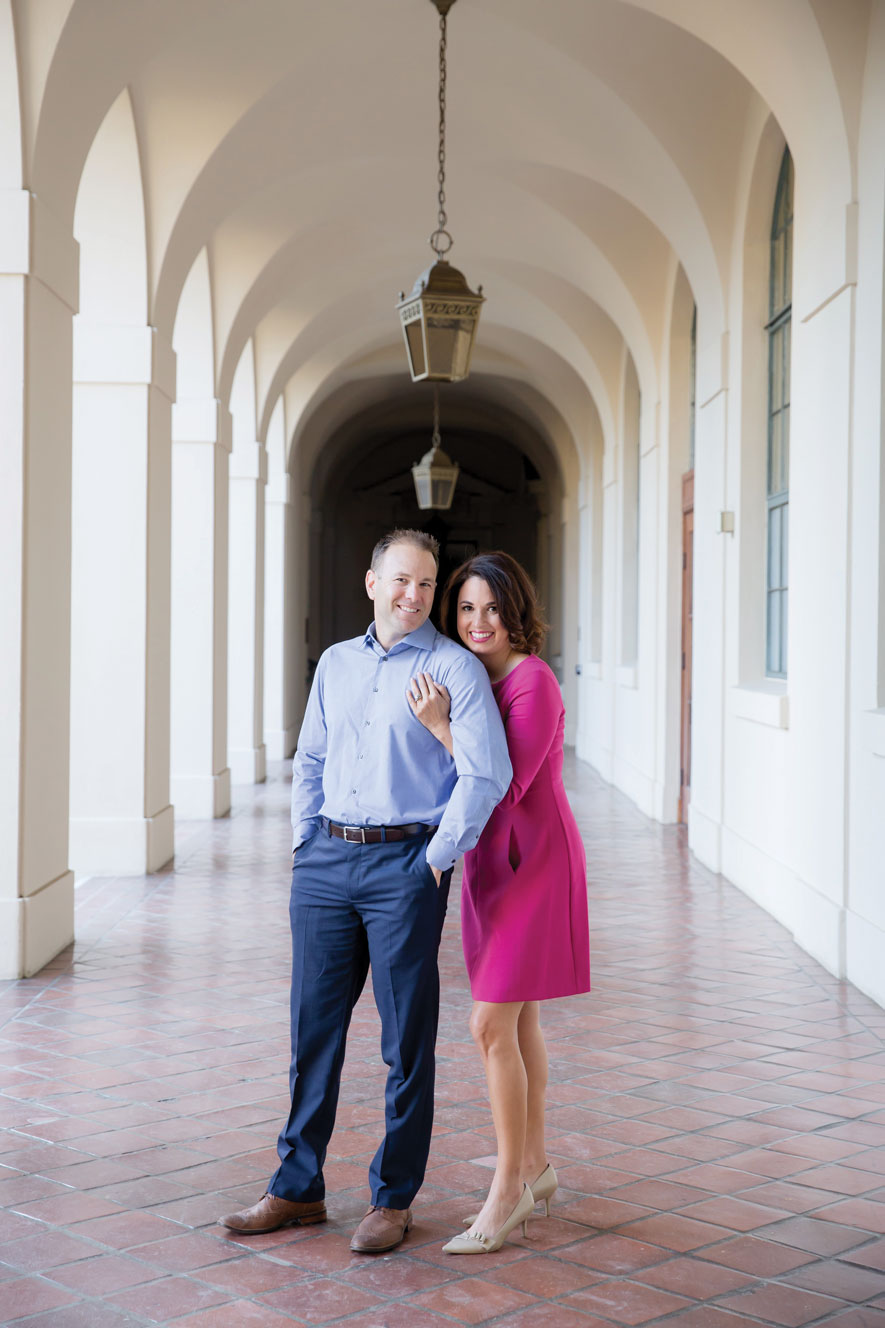 Getting Started
Three years ago, I began my doTERRA journey as a wholesale customer like most who embark on this path. I had been searching for a few years for a more natural way to assist the health needs of my daughter and myself. As a result, a good friend introduced me to doTERRA. When I began using the products in my home and witnessing our health improve, I couldn't help but share with my friends and family.
As a full-time attorney and the owner of a law firm, I didn't have as much time as I would like to share doTERRA with those close to me, so I created the blog HippieLawyerMom.com. It was there that I would post my family's essential oil testimonials for others to see. The more I learned about the company and its products, the more I wished I had known about them sooner. After winning a trip to convention and being completely inspired by the company and their global cause, I decided to pursue a second business with doTERRA. I knew as a mom of two, a business owner, and wife, it was not going to be easy. I would have to make sacrifices, but to me, it was worth it. Sharing doTERRA became a passion of mine.
Working Together
I spent nights and weekends teaching classes and doing one-onones; meanwhile, my husband held down our home. I spent the first year going way outside my comfort zone and mastering the basics: sharing, teaching (believe it or not, even as an attorney I was petrified to teach a class), enrolling, and supporting. I had heard many times that consistency was key, so I continued during the good times and hard times.
Owning a successful business led me to the belief that building doTERRA would be a cinch, and boy was I wrong. I was accustomed to running a business where I made all the decisions, and I controlled the pace of growth. My law firm was in complete contrast to my doTERRA business. I could enroll as many people as I wanted and teach as many classes as I could book, but I didn't have control over the growth of my leaders. It was after being at Silver rank for much longer than I had liked or planned that I realized I couldn't build doTERRA alone. I needed a team, and not just any team. I needed a team that worked together, supported one another, and cheered one another on. I needed to be a leader, not just a builder.
Becoming a Leader
It was time for me to look at myself and decide what kind of leader I wanted to be. What type of leader do I want to duplicate? What type of leader does my team need? How do I build a community of support, education, and encouragement? I spent a lot of my free time (which just means driving to and from court houses) listening to one personal development book/webinar/interview after another. I knew, if I wanted my business to grow, I needed to grow. I came across an audio from Zig Ziglar that talked about three steps we needed to take to be successful. I love practical steps. Tell me how, and I will do it. First we need to "be," then "do," to "have." We all start with end goals: however, to get there, we first need to work on ourselves. We need to "be" the person who gets the end goal. For me, I needed to be a leader at my desired rank. The "doing" was putting words into action—I needed to be patient and work with my leaders where they were and not where I wanted them to be. I needed to continue to support and encourage, even when I didn't make my goals, even when times were tough, or even when my plan wasn't working as designed. I needed to lead by example. I needed to create a community that fostered all of these qualities. The last step was to "have." After spending a few months dialing back, mentoring my leaders weekly, developing daily personal goals, and participating in a session of Diamond Club, we, as a team, reached our next rank goals, and we were solid. This goal meant so much more to me, not because it was higher, but because we did it as a team. As I grow with dōTERRA, I love watching my leaders hit their goals over my own. Pushing them outside their comfort zones, believing in them when they don't believe in themselves, and working side-by-side has helped me become the leader I wanted to be and create a team that works together. Both have been such blessings to me.
MY QUICK TIPS FOR SUCCESS:
1. Love your leaders. "Know that each of them is different. Help them where they are, learn their strengths and weaknesses, and don't give up on them."
2. Love your community and your customers. "Foster a community of education and support. Reach out occasionally without wanting them to purchase from you. Make customer service a habit, and duplicate it with your team."
3. Be consistent. "If you are hot and cold, your business will suffer, and your leaders will either lose steam or they won't view you as a trusted leader."
4. Lead by example. "Remember your actions and in-actions are being watched by those on your team and those on the sideline. If you want to be viewed as a leader who is going somewhere, act like one. Never stop doing daily business actions: never stop teaching, never stop enrolling, never stop learning."
5. Continue growing. "Personal development isn't negotiable. A stale business can be a reflection of a stale person. Work personal development into your daily routine. Seek out resources that encourage and motivate you in your business."