Jodi Naylor first heard of doTERRA when her trusted friend, Amanda, introduced her to the oils at a playgroup for a local school. Jodi was amazed with the quality of the oils and felt a connection and an excitement that propelled her to continue to use them with her family.
Her husband, Mark, was also intrigued by the oils after Jodi gave him some DigestZen® to try. But even though he knew that there was something special about the essential oils, he was a little more apprehensive to start the doTERRA business. It wasn't until he attended his first convention on the Gold Coast that he truly felt that he could help his family and those around him through sharing essential oils.
Initially, Jodi and Mark were nervous to start the direct sales aspect of the business, but their hope in strengthening others through essential oils motivated them past their worries. Jodi says, "My belief in doTERRA's oils and products are what literally drove the fear out of me. I was so excited to bring these oils into my friends' and family's lives."
Jodi and Mark's children, Hanako and Abe, even joined them in sharing the oils with their friends. Hanako says, "I love having Deep Blue ® Rub and my oils to help my friends at school." Abe says, "I give my Nonna a back rub while she smells the oils, and she loves it." Together, with their children, Mark and Jodi are able to help others believe in a natural and holistic way to manage health while continually building their business.
The more they believed in the product, in themselves, and in their team, the more they achieved success. They also found that believing that they had a choice furthered them in their business endeavors. Jodi says, "Choosing to take the
"doTERRA offers a business opportunity that involves sharing incredible natural wellness solutions for your family's health. There are no hidden details. There is no agenda. The more people you can help, the more financial freedom you can enjoy in the process." -Mark
responsibility to change your conditions will ultimately drive you to create events, share samples, participate in conversations, and make friends with people you might never have known before. Believe that with your good deeds and actions, blessings will come."
For Mark and Jodi, those blessings have come in more ways than reaching Diamond. Since joining the doTERRA business, Mark has been able to leave his 20-year career in tourism and pursue a side of life that he is more passionate about. Mark says, "I get to spend more time with my family. We have financial freedom to pay our dayto-day expenses and even go on family holidays, something I would have never thought possible a few years ago." For Jodi, blessings have also come in knowing that her goals have been achieved and can continue to be achieved, bringing her an element of comfort and trust to her mindset. Because of the oils and the business, Jodi says, "We have hope, and we have wonderful experiences of travel, service, and education to look forward to. I have found real purpose for my life and feel we can give amazing opportunities to our children."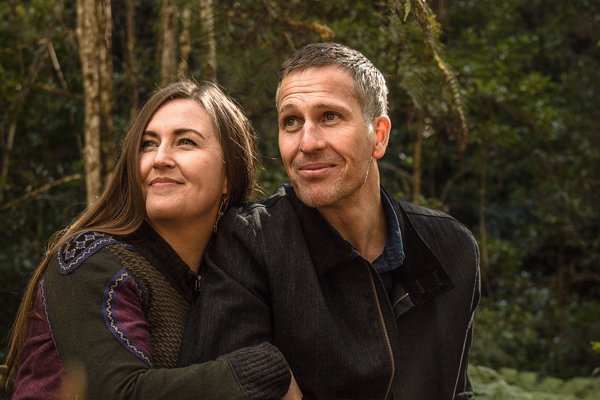 SHARING THE BENEFITS OF THE COMPENSATION PLAN
STABILITY
"doTERRA is a financially solid company that provides world-class products, wonderful education, and leadership development. The entry price is extremely low."
RETENTION
"doTERRA's retention rate means that 65–70 percent of the people in our business are consistently buying the oils and products simply because they love them, use them, and don't want to live without them!"
REWARDS
"It is authentic network marketing, providing true financial freedom based on your own efforts and vision. It even allows you to have a family-friendly schedule of your own device."
EQUALITY
"Anyone can make it in this business. The compensation plan is fair in that you create together, you build together, and everyone benefits."