Apple Cream Cheese Rose Tarts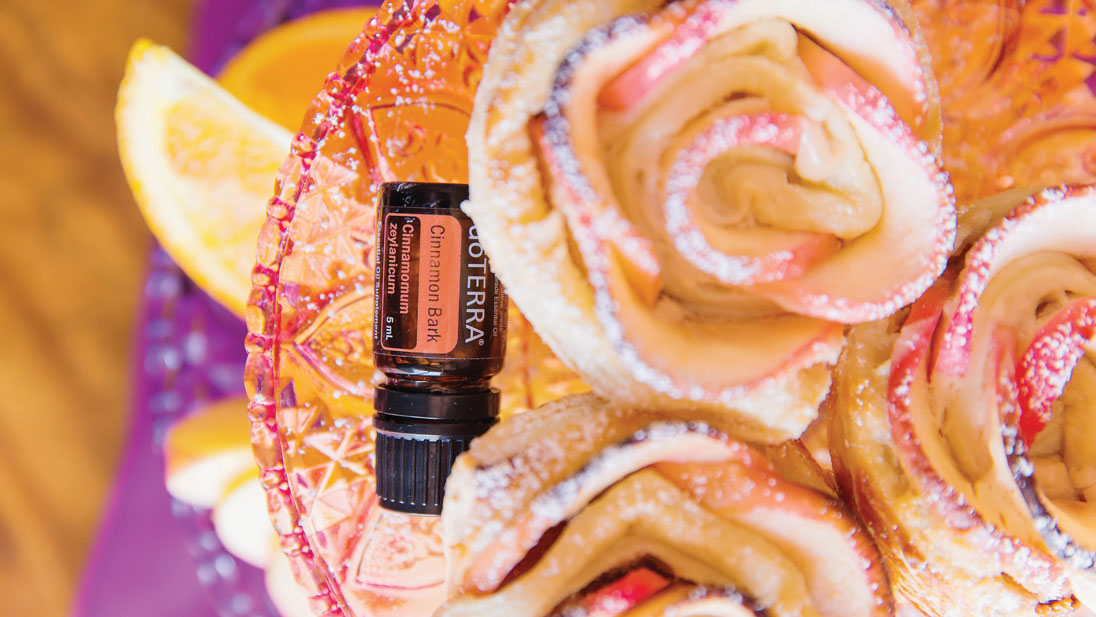 Apple Cream Cheese Rose Tarts
Servings:
Prep Time:
10 Minutes
Cook Time:
40 Minutes
Difficulty:
Medium
Ingredients:
2 apples
3 drops Lemon essential oil
½ cup cream cheese, softened
½ cup powdered sugar
1 teaspoon vanilla
2 drops Cinnamon Bark essential oil
2 sheets puff pastry
Instructions:
Preheat oven to 375° F
Core and thinly slice apples.
Combine apple slices, Lemon essential oil and water in a bowl to keep apples from browning. Pat apple slices dry and set aside.
Roll out puff pastry. Cut four even strips.
In a bowl, cream together cream cheese, powdered sugar, vanilla, and Cinnamon Bark oil.
Spread cream cheese mixture on top half (long way) of puff pastry slices.
Arrange and layer apple slices on cream cheese mixture, cut side facing down.
Fold bottom half of plain puff pastry on top of cream cheese mixture and apple slices. Starting at one end, roll them up. Place in greased muffin
Tips:
How would you rate this post?