Summer Essential Oil Safety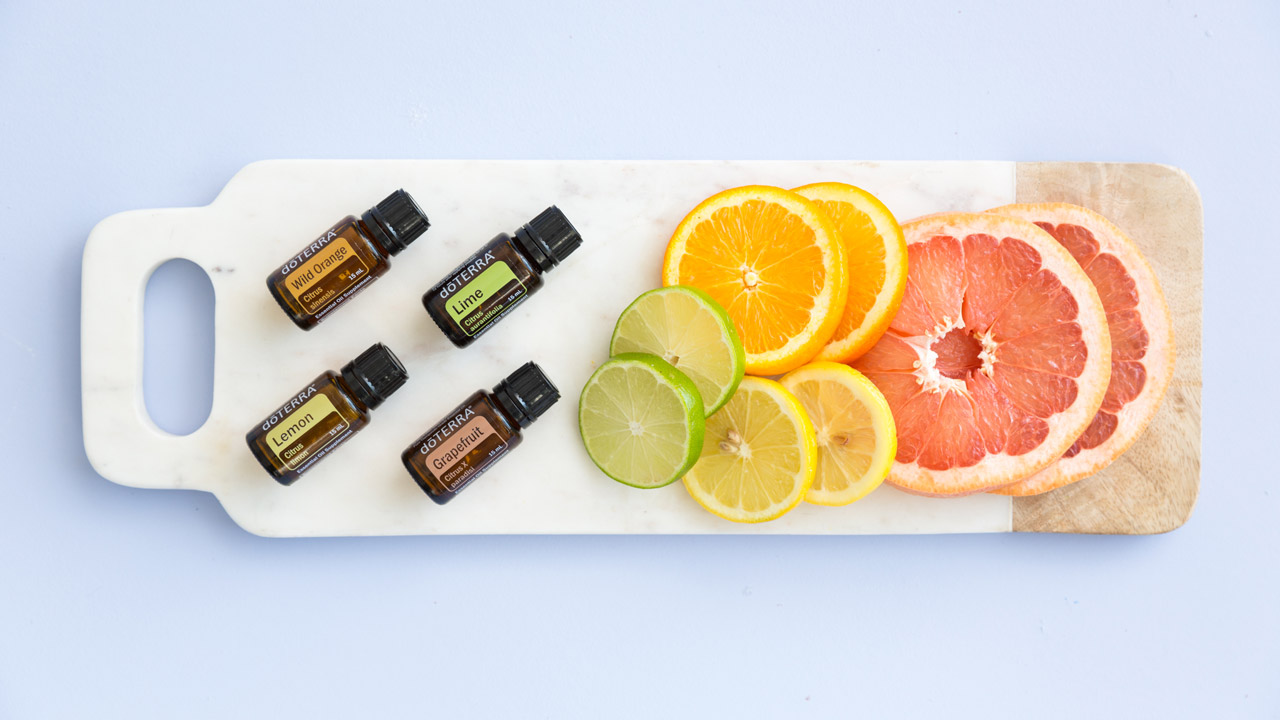 The summer months are the perfect time to enjoy the outdoors with your family and friends. We know that many of you will be hitting the pool, enjoying family barbeques, or spending time in the mountains or at the beach. We want to ensure that you and your family stay safe this summer, and are also able to use your essential oils in the most effective ways possible.

General Oil Safety
Always check the label. Each essential oil has specific directions for use. Look at the labels and follow direction closely, especially if you are trying oils for the first time. Many oils need to be diluted with a carrier oil. For application convenience, many of doTERRA's most popular oils are pre-diluted with a carrier oil as part of our Touch line. The Peppermint touch roller is a summer favorite for many because of its cooling effects on the skin. When applying to your face, avoid contact with your eyes, nose, or ears.

Store oils safely. With school out, young children have more time at home. They often are bored and spend their time exploring the home. Keep your oils in a safe place out of the reach of children. Remind your young children that essential oils should be used with a parent. A great way to include your children is to let them pick the oil you are going to diffuse. The uplifting or calming scents that fill your home can contribute to keeping a positive atmosphere and can help dispel hard feelings after an argument.
Outdoor Essential Oil Safety
The sun is inviting and it's often a boost to go outside and get that natural vitamin D. However, be aware that some of your family's favorite citrus oils should be avoided topically before direct sunlight or exposure to artificial UV rays.

When ultraviolet (UV) radiation, a form of radiation which makes up approximately 10 percent of sunlight, comes in contact with particular substances it can initiate a series of chemical and biological reactions. This immune system reaction is known as photosensitization. Some essential oils contain organic compounds known as furocoumarins that make some people's skin more sensitive to the effects of UV radiation. When photosensitive skin is exposed to UV radiation, it may cause the formation of free radicals, inflicting damage to cellular membranes, organelles, and proteins. Acutely, this may result in temporary darkening of skin pigment and irritation, much like a sunburn. More extreme exposure may cause hives or burns. Keep reading to find out which oils and blends to be aware of.

Photosensitive Oils
For the safety and convenience of doTERRA customers we have identified and labeled the following essential oils and blends as photosensitive:

AromaTouch®
Bergamot
doTERRA Breathe®
doTERRA Cheer®
Citrus Bliss®
Cumin
Elevation
doTERRA Forgive®
Grapefruit
InTune®
Kumquat
Lemon
Lime
doTERRA Motivate®
doTERRA On Guard®
Purify
Slim & Sassy®
Sunny Citrus
Tangerine
Wild Orange
Zendocrine

For more information about photosensitivity and essential oils, watch our video with Dr. Amy Wolthoff, Dermatologist.
How would you rate this post?