dōTERRA One Convention 2016 Recap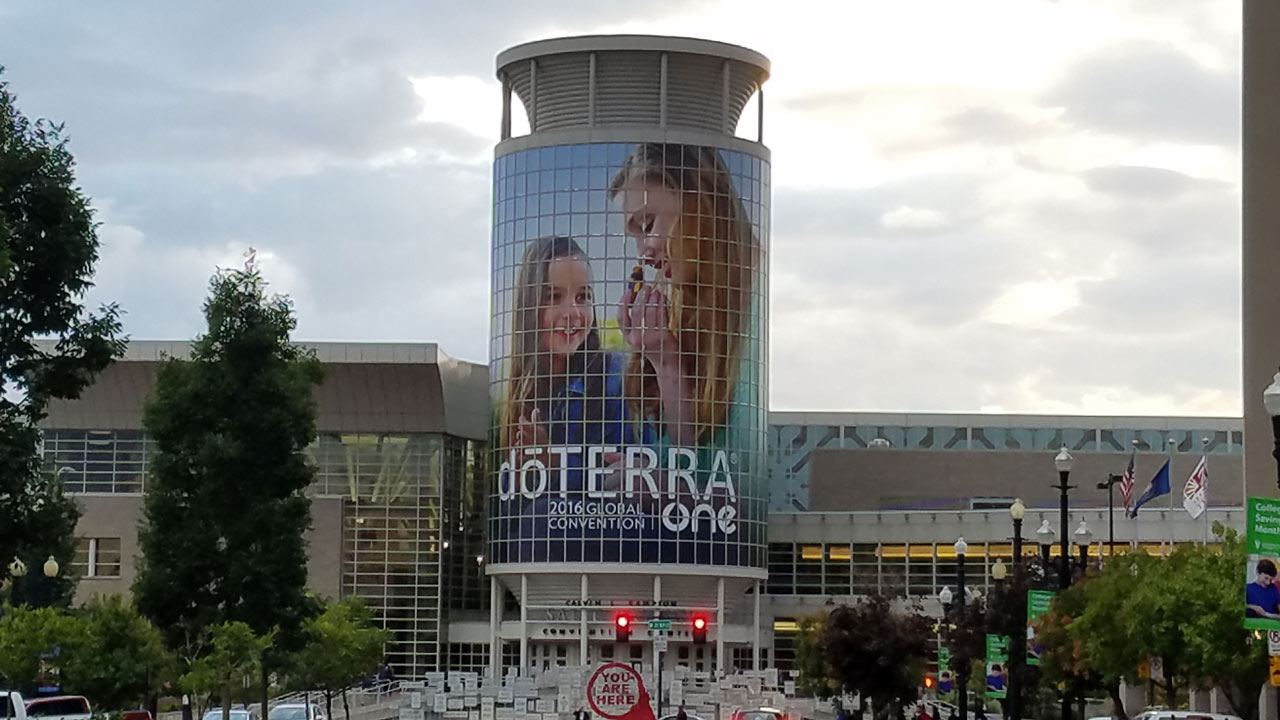 Have you heard all the news from convention yet? If not, we've summarized the major, need-to-know announcements made day by day.

Thursday, September 15


New US Shipping Rates

Starting October 1, 2016 SurePost will be $3.99 (2–5 days), and UPS Ground will be $6.99 (2–3 days). Please note that UPS 2-day shipping will remain $11.99 and UPS next-day shipping will remain $24.99.

Melissa and Roman Chamomile essential oils

We have limited sources for Melissa and Roman Chamomile currently being distilled that will be available for purchase December 1 for a limited time. There will be a restriction of two bottles of each per account.

Healing Hands Projects

We've had a total of 49 projects since the start of the doTERRA Healing Hands Foundation™. Current initiatives include: a school built in Somalia for 300 children, two earthquake-proof schools built in Nepal, and vocational trainings and certificates are being made available to underprivileged communities. Clean water projects are also continuing in Haiti for a community of about 3,200. Finally, a mobile medical clinic has opened in Madagascar serving about 900 people.

23 New Products! Available for purchase in the US on October 3, 2016.

Friday, September 16


Source to You site is launched

This new site gives information about the entire process of creating the most pure, potent, and effective oils on earth. Also, in an update available in November 2016, this website will enable users to search lot numbers for the chemical breakdown and purity of the oils.


Factual Updates

We source 100-plus different essential oils from 40-plus countries around the world.
There are an estimated 18,400-plus jobs supported by our Co-Impact Sourcing® initiatives.
Our Healing Hands foundation has contributed donations of 3.5 million to benefit Co-Impact Sourcing communities.

Current Research and Development Projects
The Oil & Genome Project: We have been experimenting on how the essential oils affect the entire genome. Findings will be published when the project is complete.
Rather than working with a brokerage house, we administer 11 additional tests to maintain the quality and purity of our essential oils.

Saturday, September 17
New Amplify App

Sharing doTERRA on social media is now made easy. Amplify, an app by Hootsuite®, is a content library of ready-made doTERRA posts for you to use on Facebook, Twitter, and LinkedIn. Use it in conjunction with Hootsuite to edit and schedule posts for up to a month or more in advance.

Price: $14.99 for the year. Purchase it through your back office, and then download the Amplify app to your phone. You won't be able to access the content until you purchase the app. Please allow 48 hours to be added to the system before attempting to set up your password. Further information and training on the app will be available on the doTERRA Business blog Wednesday, September 21.

Daily Drop App Updates

There is now a new Share this Drop feature for social media sharing. In October 2016, there will also be a new setting to view all videos on app. A Determine Your Mood option will also be added where you can select what you are feeling and receive product suggestions and application tips for maximum benefits. Suggestions for the app can be sent to dailydrop@doterra.com.

Wholesale Customer Account available starting September 20

A Wholesale Customer will not need a social security number or government ID. The enrollment fee, renewal fee, and product discount are now the same as a Wellness Advocate, but a customer cannot have a downline or build a business until they upgrade their account. Wellness Customers will still count towards the Power of 3 and Fast Start bonuses.
How would you rate this post?