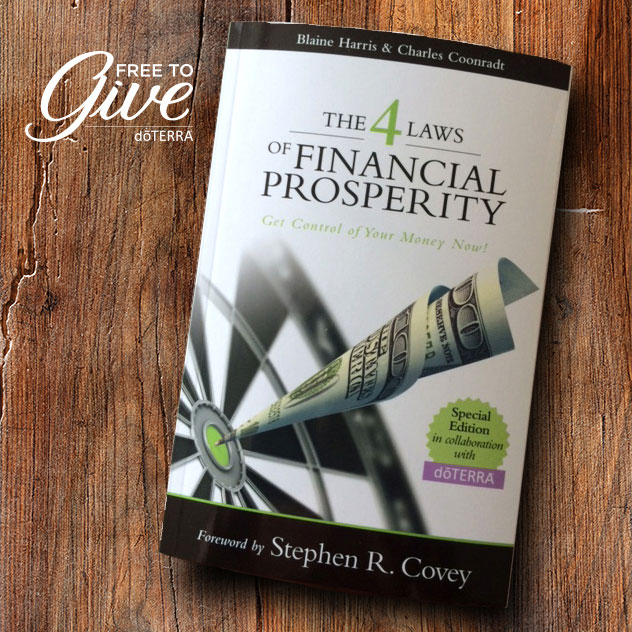 Purpose
The purpose of the Free to Give program is to help Wellness Advocates achieve the financial freedom needed to give to others. When you are trying to eliminate debt, it helps to have resources.
We have partnered with The 4 Laws of Financial Prosperity by Blaine Harris and Charles Coonradt to create a customized doTERRA version of the book.
This book includes many helpful tips to paying off debt, including descriptions of each of the 4 Laws which are: Track, Target, Trim, and Train. Becoming debt free makes it possible to achieve financial peace of mind and live an abundant lifestyle where you can give to others.
Pay it back so you can pay it forward. "doTERRA wants to be known as the company that helps the most people get out of debt." – Corey Lindley, Chief Financial Officer doTERRA International
We have also created two free printables to help manage your finances and complete the Free to Give program. The expense tracker can be used to keep track of everything you spend, and the budget tracker is for you to plan your budget for each month.
Please feel free to take advantage of these documents and integrate them into your Free to Give journey. We would love to hear how these Free to Give printables are working in your life, so please send your experiences to freetogive@doterra.com.