Dr. Hill Training - Chicago, IL | July 15, 2016
---
General AromaTouch Technique Certification Training
Join us for an all-day hands on training to learn the clinical approach to essential oil application with Dr. David K. Hill, D.C.
Dr. Hill, a Chiropractic Physician, is a dynamic leader in the field of integrative health care with special expertise in the use and application of essential oils.Driven to seek alternative solutions to health, Dr. Hill devotes his time to extensive research and study in the area of natural alternatives, more specifically essential oils.
He is the developer of the AromaTouch Technique – a unique approach to the application of essential oils. This training will include a three hour classroom workshop taught by Dr. Hill, followed by a hands on demonstration in the afternoon where you will get, give, and watch a AromaTouch Technique.
Event Location and Agenda:
The Chicago AromaTouch® Training will be held at the Hyatt Regency O'Hare in Chicago, IL in the Grand Ballroom on Friday, July 15, 2016.
Hyatt Regency O'Hare
9300 Bryn Mawr Avenue
Rosemont, IL 60018
The AromaTouch Training will go from 9:00 a.m. - 5:00 p.m. with a break for lunch (not included). Classroom instruction in the morning by Dr. David Hill will go for 3 hours, followed by the hands on training after lunch for 3 hours. You will be able to experience the AromaTouch Technique by giving one, getting one and watching one so you will leave feeling educated and empowered with the technique.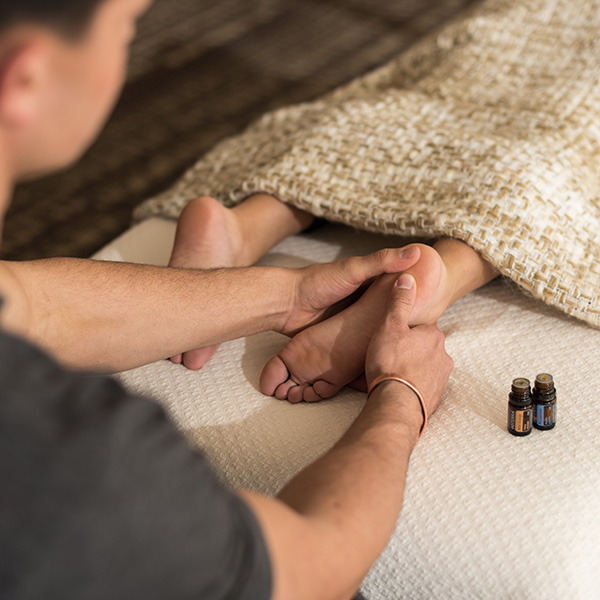 doTERRA is able to purchase massage tables to be used for our training. These tables will be available for purchase at a wholesale price at the event. Pricing information will be available soon.
What do I receive with my registration?
You will receive a full AromaTouch Kit with your registration fee (a $133 retail value), kits will be received on site.
This kit contains 5 ml bottles of: Balance, Lavender, Peppermint, Melaleuca, Wild Orange, AromaTouch, Deep Blue, and On Guard. Also included is the AromaTouch overview manual, instructional video and presentation box. You will also receive doTERRA's Fractionated Coconut Oil (4 oz.) when you purchase this kit. Additionally you will receive supplies for the training.