Fundraising Campaign Provides Medical Equipment and Funds Research for Children with Motor Neuron Disease
A matching campaign with the dōTERRA Healing Hands Foundation™ and Leo's Pride Foundation is providing hope to children with Spinal Muscular Atrophy (SMA) and their families.
---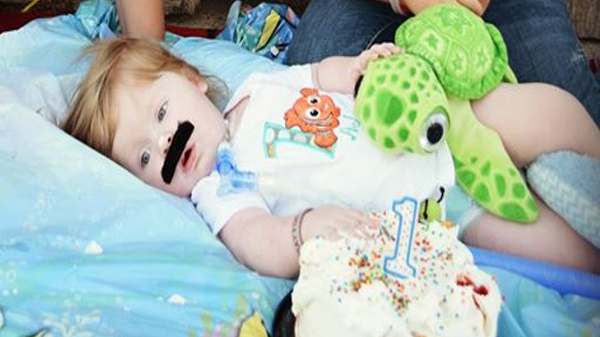 The Leo's Pride Foundation aims to fund research for spinal muscular atrophy (SMA) and to provide necessary medical equipment for children with SMA. Leo's Pride was organized by doTERRA leader Meredith Bugenske after her infant son Leo was diagnosed with the disease in 2013. The foundation has raised over $300,000 in just its first two years.
SMA is a degenerative neuromuscular disease with a high infant mortality rate, as the disease currently has no vaccine, treatment, or cure. Because this disease causes muscles to atrophy, children with SMA lose the ability to sit, walk, eat, speak, and breathe independently.
The result of a matching campaign with the doTERRA Healing Hands Foundation and the support of Bugenske's upline, Jessica Moultrie, provided several benefits to the Leo's Pride Foundation. First, the money raised from this campaign assisted in the purchasing of Durable Medical Equipment (DME) for children with SMA. "Thanks to the doTERRA Healing Hands Foundation," says Bugenske, "many children will be able to become mobile in their homes, and will be able to get outside to see their world."
This campaign also contributed to raising funds for the Love Every One (LEO) Grant, which assists families in purchasing medical transportation (such as wheelchairs and wheelchair accessible vans) for their children with SMA. The father of one of this year's recipients of the LEO Grant is preparing to deploy to Iraq. Bugenske says that he can now travel with the assurance that his "son can travel out of town to see his specialist, and ride with his mom to pick up his sister. He can do simple joys such as go to the grocery store." Additionally, donations were used toward research.
Bugenske, Moultrie, and the families affiliated with Leo's Pride Foundation "hate SMA with a passion," says Bugenske. "But SMA is part of our children. And we think they are perfect. The doTERRA Healing Hands Foundation has helped make some of the most difficult things a little bit easier. We are forever grateful for their generosity."
To learn more about Leo's Pride Foundation, visit their website
here
.